CHIROPRACTIC CENTER FOR WELLNESS
Fircrest Family Chiropractor Center is a private chiropractic practice located in Fircrest, Washington. Fircrest sits just east of University Place (location of the 2015 U.S. Open) and west of Tacoma.
Our mission is to "increase the quality of life for our patients, their families and friends." Dr. Dennis Smith is committed to providing quality chiropractic care in a friendly and warm environment. Fircrest Family Chiropractic Center strives to facilitate healing by delivering affordable, individualized and quality care.
We also offer massage with rehabilitation of spinal injuries and have over 35 years experience of personal injury and labor/industry cases (worker's compensation).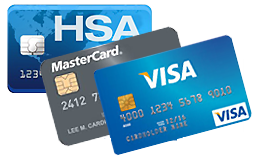 We accept all major medical insurance, health savings accounts, VISA, Mastercard and debit cards. Affordable self-pay options available.
NEW PATIENT INFORMATION CENTER
Please enjoy these videos which will provide you with valuable information.